"I really don't even know where to start with Rachel! She recently did our wedding - and when I say she made our day perfect - I am not exaggerating. Our wedding day was the first time that she photographed us, and I was slightly nervous that we would be nervous in front of the camera. Rachel made us feel so relaxed and ourselves, while having so much fun taking pictures. She is the kind of person who can get along with anyone and everyone. Rachel made me feel like a million bucks on our wedding day, and was down for literally anything. At one point we were jumping over a creek, climbing over a fence, or walking through a field of tall grass. She went above and beyond what I could have ever dreamed of for my wedding. I know we will continue to use her for literally anything and everything we possibly can! My sister already has her graduation pictures booked with her. A word of advice to anyone getting married: YOU NEED TO HIRE HER! You will not regret it, I promise! She will make your wedding day or any big event in your life! I cannot thank her enough for her hard work and dedication to us! I cannot say enough good things about her. Just hire her."
"Where do I even start except to tell you to that Rachel is the BEST? She was the first and only photographer I reached out to. When I saw her photos on her social media pages - I knew in my heart she would be the perfect photographer for us because Rachel doesn't just take a pretty picture; she captures the moment. When I look at her photos, I can hear the laughter and feel all the emotions and joy in them - I'm taken right back to the moment and get to live it all over again. We live in Maryland and Rachel made the trip down from PA for our engagement photos and it was on that day I began to consider Rachel a friend. She stayed and hung out with us at our favorite local brewery long after our photos were done and we got to know each other outside of the client vendor relationship. And that is what makes Rachel so amazing. Looking at her photos, it is clear that she is unbelievably creative and talented but beyond that, she is an incredible person - kind, humble, genuine and funny who goes above and beyond! The night before our wedding, I received a text from Rachel letting me know we were going to have a sunny day for a (fingers crossed) golden hour and that she'd been on google maps looking for places to take pictures with our vintage Porsche 911 we were borrowing for the weekend. The day of our wedding, she was so calm organized and took charge of a large bridal party without issue. She even poured me a bourbon to sip on while I got my hair and makeup done - a girl after my own heart! We can't thank Rachel enough for all she did to capture our wedding so perfectly but also for being our friend!"
"Rachel is absolutely amazing! My husband hates getting his picture taken, but Rachel was so down-to-Earth and made the whole thing so easy and comfortable! Throughout the entire process, she always responded timely to any questions I had and she made sure to get all the little details of the wedding that were so important. On the day of our wedding, she was helpful, cheerful and made taking photos stress free! My husband and I are beyond thrilled about our pictures! We highly recommend her - there isn't a better photographer around!"
"Rachel is amazing! From the moment I met her, I knew she was a perfect fit for our photographer. She is so fun, easy-going and she makes you feel so comfortable as she's taking your pictures. Both our engagement and wedding pictures have turned out stunning. I couldn't have asked for a better photographer to capture our photos!"
"Rachel is a true artist and it is SO obvious that she loves what she does. My pictures (from the engagement shoot - to the big day) were out of this world - I'm talking magazine-worthy! Along with her being an amazing photographer, having her around brought me such peace because I knew without a doubt that she would handle anything that came up and she would go above and beyond to get the perfect shot!"
"Let me tell you about Rachel!! After meeting my husband and I once, she made a trip ALLL the way to the beach with us to capture our dream engagement photos. When we thought our engagement photos could not be any better we laid eyes on our wedding photos and WOW ❤️ Rachel's talent is unmatched, she brought a sense of calmness to our wedding day and because of her we can relive all the feelings of that day through our photos for the rest of our lives! I would HIGHLY recommend Rachel for any moment you want captured."
"Not only is Rachel an extremely talented and creative photographer, but a beautiful person inside and out. She is so wonderful to work with and will go out of her way to take stress off of her clients. Booking Rachel for our wedding was the best decision we made throughout the entire planning process. She was always easy to get ahold of, willing to give suggestions/advice, and treats every client like a close friend. I would 110% recommend Rachel every time."
"Where do I even begin with Rachel? The entire process - from start to finish - was amazing. And, not only did we get FLAWLESS pictures, but I also feel like I gained a friend in the process. Rachel knows the wedding industry and vendors so well and was so supportive through the whole process. We got married October 20th and by October 21st we had a sneak peak gallery! I was literally in tears looking at them: simply amazing. Rachel is so laid back, which totally helped to calm my anxious spirit. She takes charge of a situation when it's needed, but also still captures the true, emotional feelings in each moment. If you are looking for a creative, down-to-earth, 'knows-her-stuff' photographer, Rachel is your girl, look no further :) "
"Where to start, but that this beautiful, talented photographer helped in more than one way to make our wedding the best day ever. I found Rachel through Instagram and I knew right away that I would do anything to have her be part of our special day. I loved her style. My gut said message her: tell her you want to use her, like no questions asked. I'm so glad I did, because we clicked right away! I could not be happier with that decision. RACHEL GOES ABOVE AND BEYOND! She knows what she is doing, her talent shows in every picture she takes and no matter how often she shoots at a venue, she finds new places to capture beautiful photos. She cares about her clients so much, that she went out of her way to message me (as snow started to fall for rehearsal) to make sure I took care of my girls and myself for the cold. She brought me her Hunter boots to wear so that I could go through the snow for pictures! (And the next day she even took her OWN BOOTS OFF for another bride and went barefoot in the snow!!!) She is my dearest friend now. I felt such peace the day of the wedding knowing she had my back and wanted nothing but for the day to go perfectly!"
"BEST PHOTOGRAPHER EVER!! If you are looking for someone that is laid back, but takes control and creates beautiful photos, Rachel is your girl! I don't even know where to begin with how impressed I was with her. She went above and beyond for our engagement photos & wedding photos and I couldn't be happier! I mentioned to her that I would love a flower crown for our engagement photos and she got the items and created one herself for me! Our wedding day was very unique and had torrential downpours, but she was there for me - not only as a photographer, but as someone that was able to keep me calm when I was clearly upset about all of the rain. She would place us where it was dry and she, herself, would be in the rain to get some AMAZING shots!! Every single person commented about how beautiful our photos were! I can't even imagine my wedding day without her there!!! Not only did all of my wedding party love her, but so did ALL of my vendors! She is so easy to work with and makes things so fun!"
"Rachel is amazing. From the first meeting to the engagement shoot, where she put up with our anxious dog and got fantastic shots despite our uneasiness in front of the camera; to the wedding, where she provided a calm presence, yet was authoritative when she needed to direct the show. I highly recommend Rachel for any event where you want your personal, unique story to be captured. Rachel was a true professional, timely in returning our albums, and her work speaks for itself."
"I don't have enough words to explain the incredible shots Rachel captured on our wedding day. I HIGHLY recommend having her spend that special day with you. She makes the whole experience natural and just amazing. She's truly awesome!!"
"Rachel was recommended to me by a family member who had her for her own wedding. I instantly fell in love with her photos. I knew I wanted THE BEST pictures of our wedding day to look back on, forever. Rachel was the absolute best to work with! She was very responsive, and so easy to work with. She even made pictures enjoyable for my husband! You could tell she really loves what she does! I would highly recommend Rachel Ruhl Photography to anyone looking for outstanding work."
"We cannot sing enough praises about Rachel - she is AMAZING and we definitely picked the BEST! There were so many parts of our wedding day that went so smoothly because of Rachel's help and willingness to do whatever was necessary in the moment. Not only are her photographs absolutely stunning, but Rachel herself is a true gem! She is flexible, dependable, fun, creative, engaging and a blast to work with!"
Allison & Hunter Anderson
"Everyone needs a Rachel Ruhl. She was by far the easiest and best decision we made when picking vendors for our wedding! Your photos will be in excellent hands with Rachel and you seriously will not be disappointed on how your photos turn out!"
"My husband and I were recently married on June 30, 2018 and Rachel was our photographer. A coworker told me about Rachel and when I looked her up I absolutely adored her photos. The lighting of her photos is amazing and it definitely is what caught my attention when looking up her work. She knows how to capture the perfect moment and manages to get the light at just the right angle to create a breathtaking photograph. Beyond that, she was very accommodating, professional, and listened to what my husband and I wanted in terms of photographs taken during the wedding. She went above and beyond on the wedding day by helping the guys to attach their boutonnieres, carrying the signs I wanted in photographs, fixing my hair on a 105+ degree day, and encouraging the guests to dance when it was 80 degrees in the barn and the dance floor was empty. I can't say enough about Rachel. We highly recommend Rachel Ruhl Photography for anyone looking for a wedding photographer. Rachel did a fabulous job and we are so happy with our choice for our wedding photographer. We will cherish them for a lifetime!"
"I cannot say enough good things about Rachel. My husband, bridal party, family and friends all LOVED working with her. We received nothing but compliments and our photos are stunning. When we were searching for our vendor team, we were introduced to Rachel by her sister-in-law, Vanessa, with Monark Films. I met with Vanessa and Rachel for a meet and greet at a coffee shop and easily fell in love with them. They are confident in their abilities and they are detail-oriented. For our engagement session, our photos were weather-dependent. We wanted an outdoor, winter wonderland shoot. Rachel was amazing! Checking the weather consistently and being extremely flexible to meet us. We finally found a snowy day and met at a local ski resort. She was so hands on, had amazing ideas and was willing to get "down and dirty" in the snow/mud to ensure no branch was out of place. To have a stranger care so much about capturing your personalities and love... is so special. On our wedding day Rachel was everywhere at once. She did not miss a moment. We are so thankful we found her and so happy with our photos."
"I saw photos Rachel previously did of a friend of mine and instantly fell in love with her photography. By seeing all of her work, I knew the pictures would be amazing, but she completely blew past my expectations when she photographed our wedding in March. She captured details and emotions that now I can look back on forever. Everyone can see how amazing her photography is, but I feel so blessed to have had the privilege of meeting and working with her. Rachel's energy rubbed off on everyone and made everyone at the wedding smile. She's truly an amazing person and does such breathtaking photography."
"Rachel is amazing! So helpful and talented in her ideas and photography creations! She will make you feel like you're in a magazine. You won't find a photographer this good anywhere. I will always go to Rachel for my pictures."
"Rachel is absolutely AMAZING! I was so worried about finding a photographer who would capture all of the little details and candid moments like I always pictured.. and Rachel truly outdid herself. She took the time to really listen to what I was looking for and completely understood my vision and made it come to life. From our engagement session to our wedding day, I could not have been any happier with how our photos turned out. She managed to capture all of the details even I didn't notice the day of the wedding. Rachel is so easy and upbeat to work with, and makes the whole process very enjoyable. You'll even find that your man will enjoy the photo shoots.. even though that's hard to imagine! We will most definitely be using Rachel for any photos we need done in the future and I HIGHLY recommend her for any special occasion you want to remember forever!"
"Rachel is truly amazing. She captures more than just moments....she captures connection, love and everything in between. We met over coffee to discuss what my vision for our big day was and to say she nailed it is an understatement. Her vibe as a professional and person made me feel calm and taken care of on our wedding day...I did not stress at all about making sure those perfect shots were captured! Rachel caught all the tiny details that I hoped everyone would notice at our wedding and more. We will cherish our memories forever!"
"Other than marrying my husband, picking Rachel was the best decision we made. She went over and beyond her job description and her work was more than amazing. My husband isn't the photo type and he said that he enjoyed taking the photos with Rachel and her second shooter, Vanessa. She got photos I didn't know were being taken and we had fun on the ones we knew of! She was up for taking a gator ride to go offsite and then to go get some photos with our fur baby - you can't get it much better than that! When friends say they wish they had your photographer, you know you made the right decision."
"My wife and I could not have been happier with our choice for a wedding/engagement photographer. Rachel is the best. She does everything she can to get the best shots and picks the coolest places for shoots, as well. She is determined and passionate and truly there for you through the whole process. By the end of your wedding day she will be a friend and not just your photographer."
"Where to start? Rachel is an AMAZING photographer, professional and now friend (from the moment my husband and I met her I knew we would end up being friends!) She is so down to earth and makes you feel comfortable and confident while she is capturing real and raw moments. Her work is absolutely beautiful. I am so incredibly happy with how our engagement and wedding pictures turned out - they look like they should be in a magazine! Afterwards, she sent the most thoughtful and adorable gift along with our photos. I cannot wait for her to capture our next adventure!"
"Our experience with Rachel for wedding photography was the most amazing experience! From the very first meeting with Rachel, I could tell how much passion she had for her career and you can see that passion in every photo she takes! Rachel took the time to meet with us several times to talk about all of the details of our day and followed through with everything talked about in each meeting. She is sure to make your experience personal. I would highly recommend her services to anyone looking for the most relaxed, high quality photography experience!"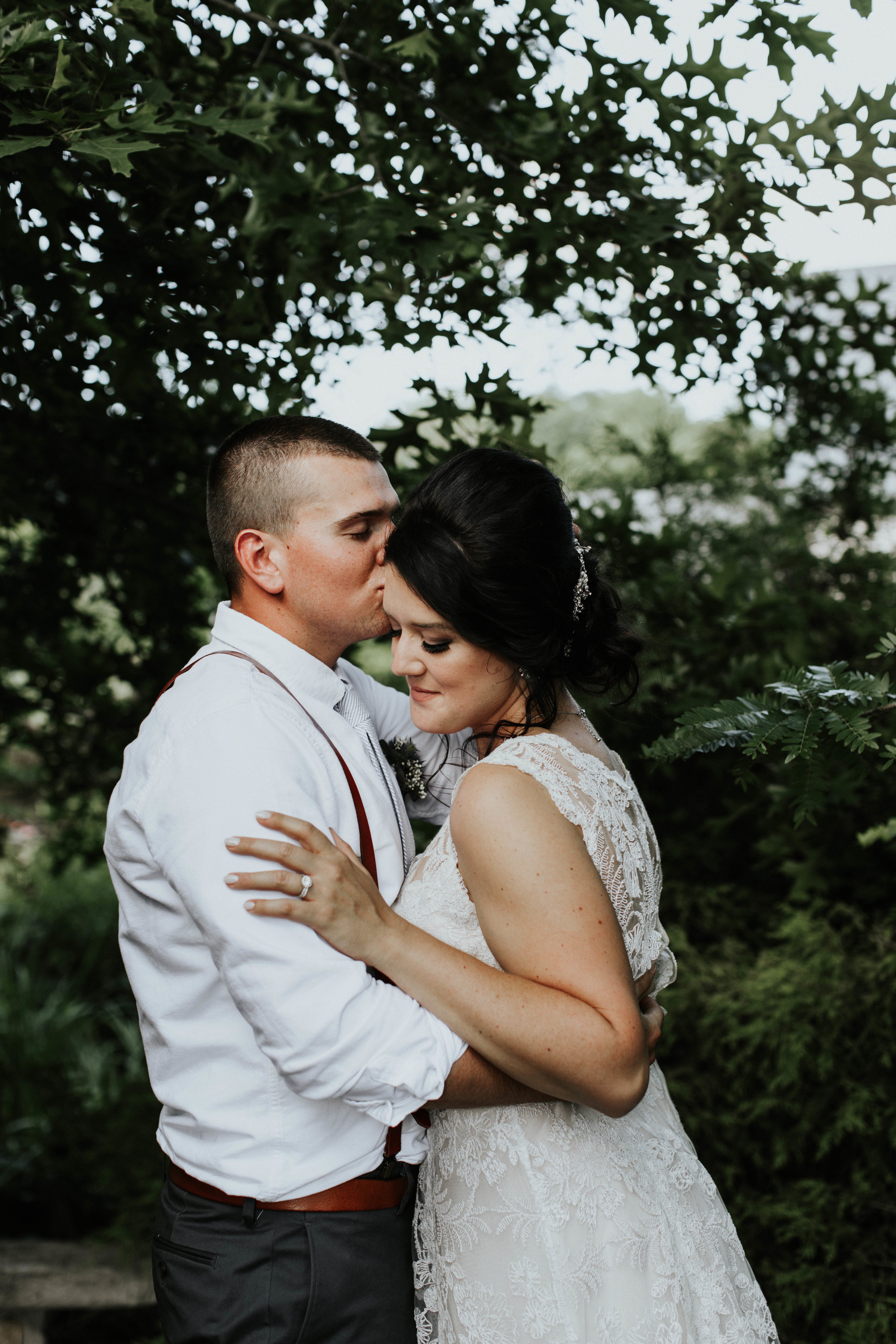 Meredith & John Dillenger
"If you want a photographer who is skilled, personable, organized, talented, kind, honest, and passionate about making your photos fantastic, look no further! Rachel doesn't just take photos for you, she captures the moment you're living; the emotion, the light, the movement, textures, mood, surroundings. She sees beautiful things around you and somehow she's able to bring them into the photo to make exquisitely composed images. She is personable, efficient, friendly, genuine, detail oriented and managed our bridal party in a seamless and succinct manner. She was a supportive and calm voice throughout the wedding process and by the day of our wedding she felt like another friend there as our bridal party got ready. Our friends and family are still raving about Rachel's work, and we will treasure the images she captured for years to come. Having Rachel do our engagement and wedding photos was one of the best decisions we made and are so grateful for the work, time, talent, and heart she puts into every session. If you want someone to make you feel relaxed and comfortable, who is passionate about her work,extremely talented and hardworking, look no further! I cannot wait to have Rachel one day do a maternity shoot, newborn shoot, family pictures, etc.! She is someone I want capturing all the important moments of our lives from here on out."
"Rachel was absolutely amazing! Honestly, there are no other words for her. I was so nervous picking two things for our wedding: a photographer and makeup artist. One failed and - it was by far not Rachel!
Our pictures are everything I dreamt they could be and more! She brought out every detail, characteristic and personality of our special day while making it extremely fun. We were open for anything, which lead to trampoline pictures, goats and races!
She was always able to capture our love, our families love and the beauty of the landscape around us. We cannot thank her enough, or have picked a better photographer! She is amazing and we will forever pass on her name when someone asks us who we would suggest."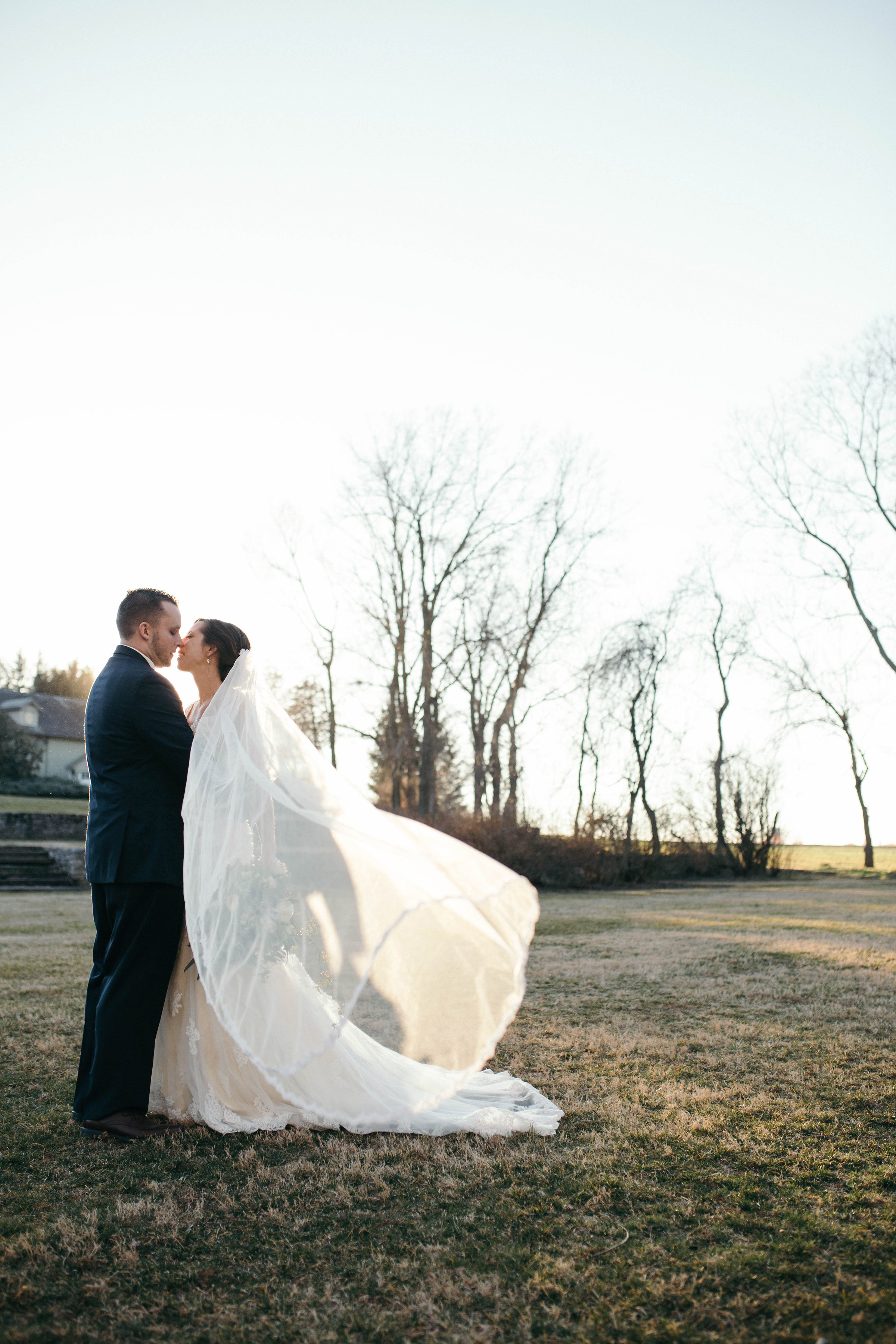 Kevin & Stephanie Markovic
"I can say with 100% honesty that Rachel was the best vendor to work with while coordinating my wedding. While I was frazzled tracking down the other vendors during the planning months, Rachel was right there checking in to see where my thoughts were for the upcoming day.
She also kept in contact with our venue to ensure everything went smoothly on the wedding day. Rachel was excellent at keeping everything on schedule and had just the right comments to extract the facial expressions she was aiming for.
My husband and I could not be happier with our wedding photos and I could go on and on about the great service Rachel provided us on our wedding day!"